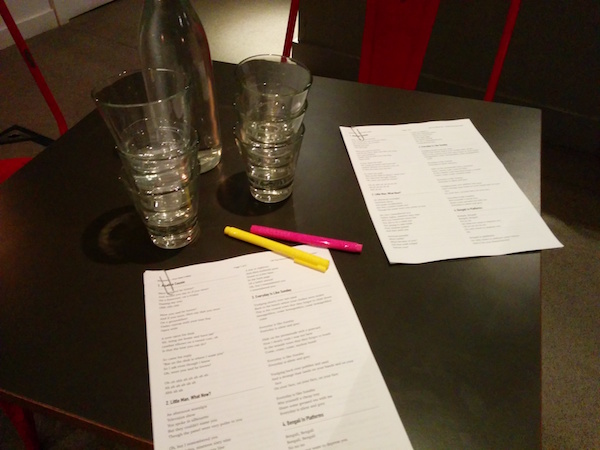 Curated by meetup #1 veteran Dylan Smith, we followed the theme Artists Who Went Solo. Dylan spun the first solo record released by Morrissey after the Smiths imploded, 1988's Viva Hate.
An intrepid group of music lovers met to listen to Morrissey's solo debut, famously released just six months after the Smiths' final record. Dylan, who chose the record and theme, talked about his love for Moz (he even has a tattoo) but how even he wasn't completely sure about this record.
Minor excitement occurred when we realised that the controversial closer, "Margaret on the Guillotine" was about the death of the eponymous Mrs. Thatcher, the anniversary of whose death was the day after the meetup. This could've seen the event degenerate into a political riot but instead we shared some interesting songs after the record was finished, including interesting cover versions and bizarre solo efforts.